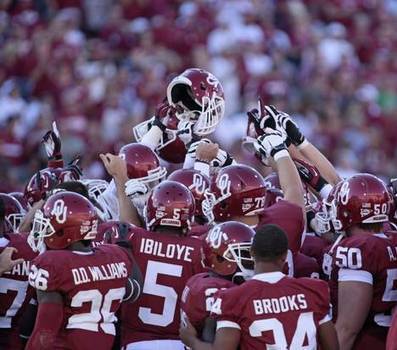 Sooner4OU Commentary: It is Colonel Mike Stoops and his troops versus Baylor's number one ranked offense in the nation. Mike's use of Shannon and Franklin on obvious passing downs has many thinking OU can stop the Bears bread and butter pass plays. I can't wait to see the game tomorrow. Boomer!
Article Excerpt: Javon Harris just couldn't wait to sneak an extra peek at the Baylor offense that caused him and the rest of Oklahoma's defense so many problems a year ago.So, in the middle of a class early this week, Harris pulled out teammate Joseph Ibiloye's iPad and revisited the worst defensive performance in Sooners history.
"I shouldn't have been, but I was watching it in class," Harris admitted. "I've watched the Baylor game from last year a lot of times."
Harris and No. 14 Oklahoma (6-2, 4-1 Big 12) get their long-awaited rematch Saturday against the Bears (4-4, 1-4), who are leading the nation in offense even with Robert Griffin III no longer on the roster after winning the Heisman Trophy last season.
"They're a big play team and a home run waiting to happen," said Harris, who got benched during last year's 45-38 Baylor win, as Griffin's career day helped the Bears amass 616 total yards — the most ever allowed by Oklahoma.
See on www.dallasnews.com