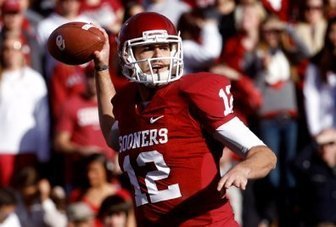 Sooner4OU Commnetary:  Well this article is right about one of the BCS qualifying scenarios, but there are others.  So, no one needs to get to caught up in the "help from Texas thing" as it will be a crazy game i am sure of that.  K-State is the better team, but as we have seen so far this season anything can happen on any given day.  I still believe that the Sooners will get a BCS bowl bid, but it will be close.  What do you think?
Article Excerpt: The BCS Championship and Rose Bowl match ups will be decided this weekend. The ACC, Big 12 and Big East champions will all get an automatic bid, leaving only three at-large bids. Florida and Oregon are likely to be guaranteed a bid with each school being ranked in the top 5 of the BCS, leaving one bid open. If Kent State beats Northern Illinois in the MAC Championship this weekend, it will likely take the final at-large bid by jumping into the top 16.
The Sooners need some help.
Oklahoma has to beat TCU in its final conference game and then root for Texas. The Sooners have to hope that a team they beat by 42 points can upset Kansas State at home. If Texas is unable to beat Kansas State, then Oklahoma may be shut out of the BCS picture completely.
See on www.dailytexanonline.com