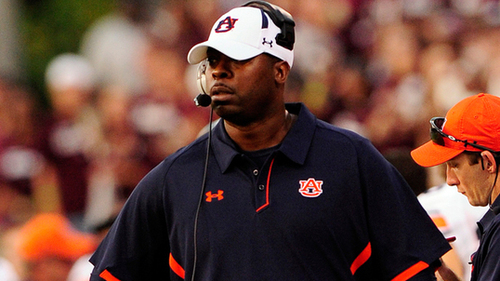 The University oF Oklahoma announced the hiring of Jay Boulware to the Sooner coaching staff, as tight ends and special teams coach.  Thereby adding the last piece of the coaching puzzle to Bob Stoop's re-invigorated staff.   Jay is an accomplished recruiter and coach and a welcome addition to the new look sooner coaching staff.
Jay was the special teams coach at Auburn previously and was highly thought of amongst his peers.  Having a coach focusing on the special teams at OU will be a welcome outcome and one the Sooner Nation will likely embrace, as it has been one of the criticisms of Bob' coaching appproach in the last few years.
So welcome aboard Jay!
What do you think of Bob's latest hire?
See on www.soonersports.com    Photo: Soonersports.com