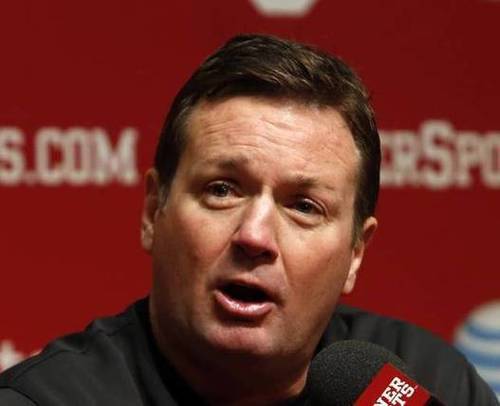 On Tuesday Oklahoma Coach Bob Stoops discussed Monday's devastating tornadoes.  His family watched the tornado from the back of their home as it passed about a mile away.
Stoops was quoted as saying "Just thinking of all these, so, so many families that are devastated," Stoops said. "This will be a long-term effort to get everyone back on their feet."
Monday's tornado has claimed more than 24 lives, including children.  It has been initially rated as an EF4, with winds between 166-200 MPH.  The city of Moore has been hit twice before in recent history with great damage and loss of life.  Officials are still trying to come up with an accurate death toll for this tragedy.
See on newsok.com    Photo: Oklahoman Archive