Are Expectations Realistic For OU This Spring?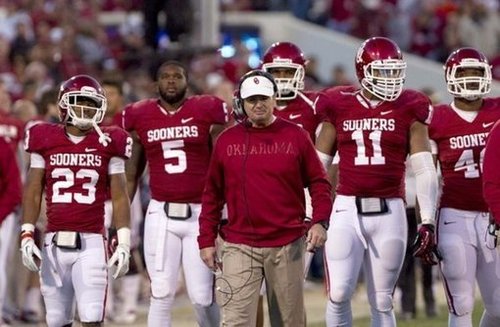 This spring will be important as the Sooners attempt fill some key position losses, due to graduation and turnover.  Add in the recent coaching changes and you have a recipe for undue expectations and extensive disagreements as the Sooner nation loves to speculate how strong the Sooners will be exiting the spring and heading into summer and the fall camp.  Trying to make heads and tails out of all the information coming out of spring practies often leads to some mis-characterizations or unrealistic expectations amongst the Sooner faithful.
I found this Dr. Saturday article insightful and useful in looking at the upcoming Sooner spring practices from a realistic or at least balanced viewpoint.  It exposes some holes and some strengths that will be important for the coaches to address and make important decisions heading into the fall.
See on sports.yahoo.com   Photo: Yahoo.com